Tools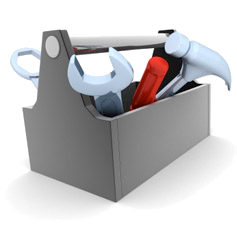 Our Tools section has been designed to help Buyers, Sellers, Investors and Tenants alike find additional data and tools to help in their decision making process.
Our reports and checklists cover most areas and can assist you in understanding the various steps you need to take when planning to Buy, Sell, Rent or Invest.
Confused as to what type of loan you should consider? Then our Home Loans Explained link explains in plain English all the various loan types and terminology.
Our Terminology link explains the various real estate terms, a valuable aid to better understanding how the industry speaks, a fabulous tool for the first home buyer.
If you have any suggestions for any additional information that you believe would improve our Tools section, please email them to admin@starrpartners.com.au and we will endeavour to have them added.